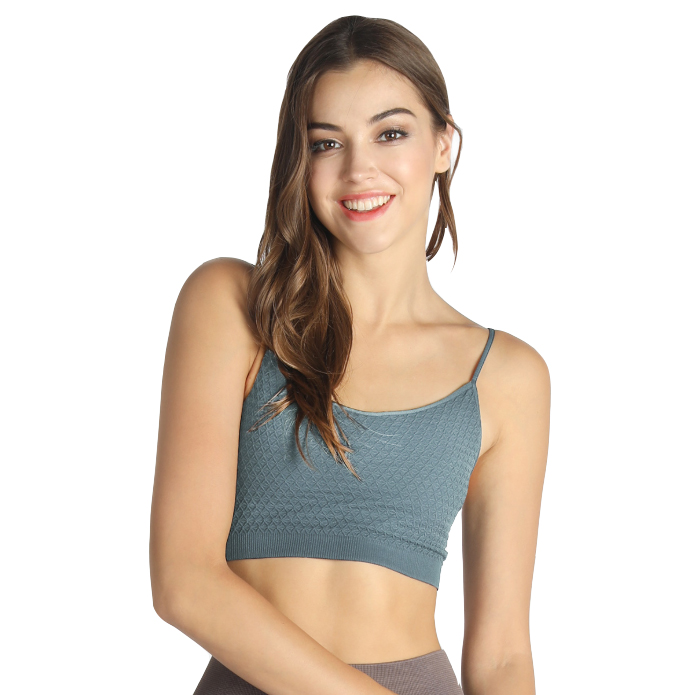 Women's Full Slips | Foundations, Lingerie & Loungewear
Iced Slate Waffle Texture Bralette
Soft, stretchy, and oh so comfortable. This bralette may look little, but it stretches to cover everything it needs to.
Textured like a waffle cone with a second internal layer that is smooth.
92% nylon, 8% spandex. Hand wash cold recommended.
One size fits most. While we're usually very skeptical of that statement, this will easily fit sizes XS - XL. So far we've seen it fit an AA and a DD.