Women's Tops and Skirts | Tunics, Shirts, Skirts & Tops
Rusty Corduroy Skirt
This pull on skirt has a soft, stretchy wide band at the waist, a faux fly, and pockets. The mini-width corduroy is soft and has some stretch. This color is officially called rusty nail and is a more of a brown than a true rust.
97% Cotton/3% Spandex.
Many people find this line fits large and prefer to size down at least one size if not more. Measurements are taken with garment lying flat and un-stretched.
XS - Waist 12.5" Length 19.5"
S - Waist 13.5" Length 20.5"
M - Waist 14.5" Length 21.5"
L - Waist 15.5" Length 22"
XL - Waist 16.5" Length 23"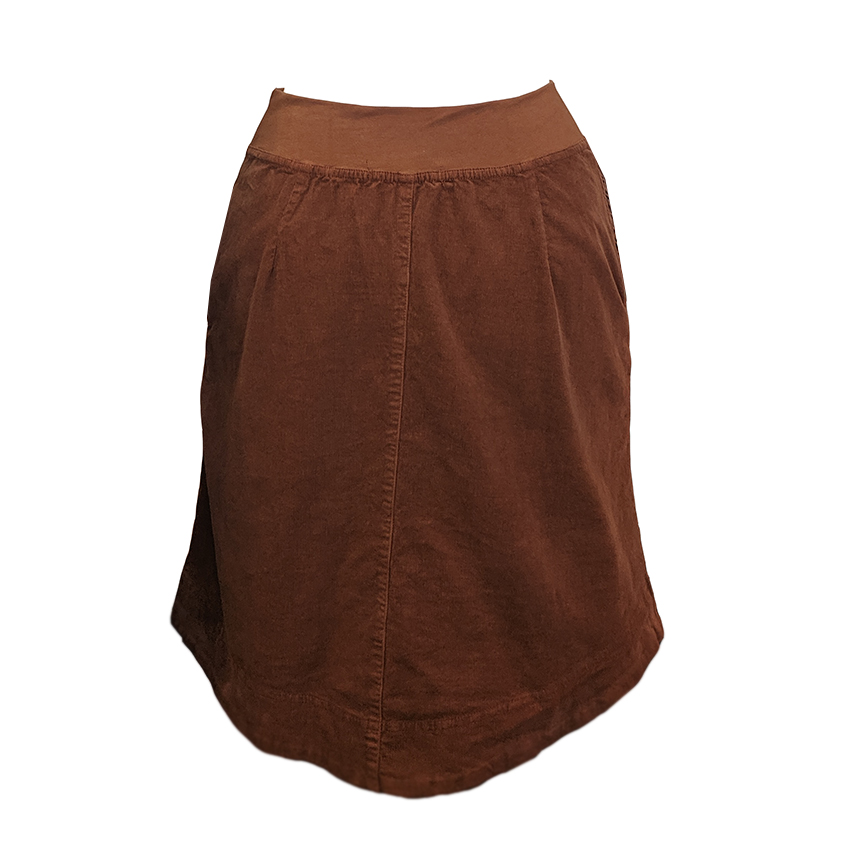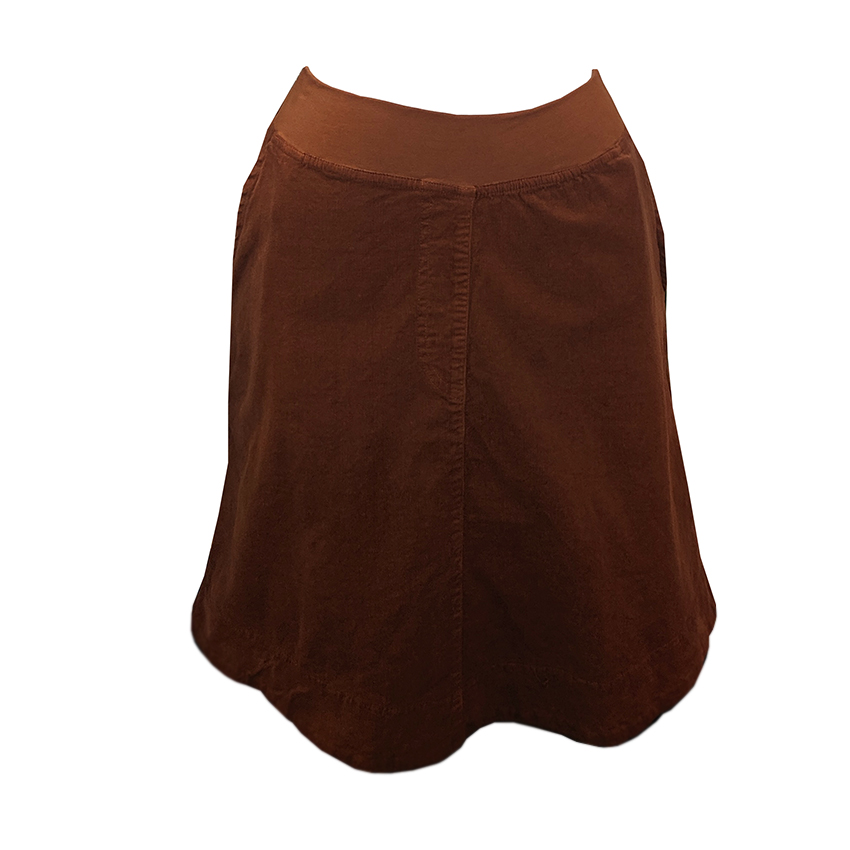 Additional Info
Cut Loose is a line of casual clothing that's sewn and dyed to order in San Francisco. The shapes are simple, and you can easily combine pieces for a sophisticated look. They started in the late '70s, street-vending T-shirts and drawstring pants on Fisherman's Wharf. Back then, you couldn't find T-shirts in great colors, so they dyed their own in a Victorian claw-footed bathtub – and people loved them. They gradually expanded from T-shirt material to other fabrics including cotton knits, linen, rayon (made from wood cellulose), Tencel (made from cotton linter) and various blends. Every potential Cut Loose fabric is tested to see how it takes the dye; how it holds its shape; how it shrinks; and whether it twists or pills or feels scratchy. The dye bath is 200º F (just below boiling), and they truly believe, "If a garment can get through our dye process, it can get through your life."
They describe their fit as "implied shape," meaning the shape of the body is implied in a flattering way. Cut Loose clothes skim the body for a fluid silhouette. When a Cut Loose garment "fits," it simultaneously flatters the figure and allows room to really move.

Cut Loose keeps their environmental footprint as light as possible. The dyes are non-toxic, and they neutralize the waste water so the salt doesn't corrode the city's pipes. Fabric tests are re-purposed into scarves, napkins, market bags, even scrunchies. Garments are shipped without hangers or plastic bags, using recycled packaging materials.