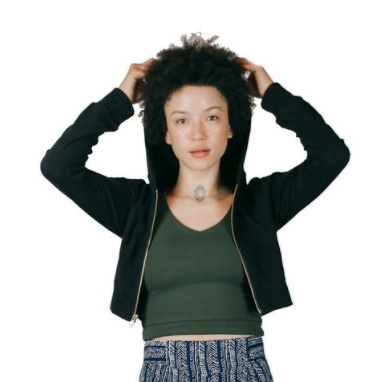 Women's Tops and Skirts | Tunics, Shirts, Skirts & Tops
Cropped Black Hoodie
For all you crop top, high waisted lovers out there, this perfectly flattering cropped hoodie is for you! Pair this with dresses for a super cute look that shows off your waistline.
Made in small batches from reclaimed fabrics. Brass Made in America Zipper, lined hood, 100% cotton.
Stay warm and show your waist line at the same time!
Model is wearing a Medium
Wash cold, line or tumble dry.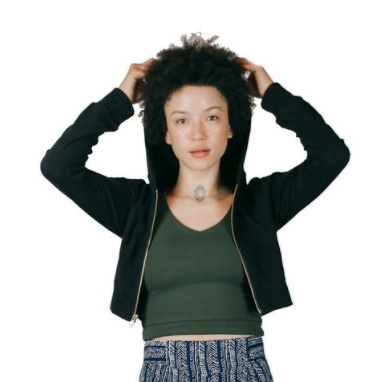 Additional Info
Field Day is a small, indie clothing label born in 2005 out of Oakland, California. Trinity Cross is the creator of Field Day. She designs a flattering, versatile, long lasting, and completely conscious ready-to-wear line inspired by classic silhouettes that flatter the figure. Field Day utilizes the most sustainable materials available from reclaimed vintage bed sheets dyed in small batches, dead stock vintage fabrics to organic cotton grown and milled in California.