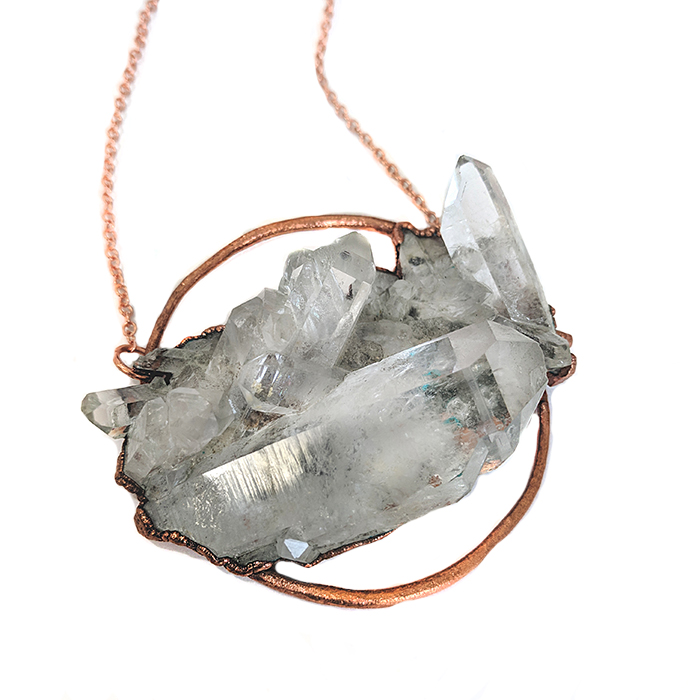 Statement Necklaces for Women | Unique Pendants & More
Large Quartz Cluster Statement Necklace
A bright cluster of quartz crystals are suspended in a hoop and framed in organically textured copper. A one of a kind, eye catching statement piece.
Pendant is 3 inches across on an 18 inch chain with a hinged fold over clasp.
Chain has been sealed with protective coating to prevent skin discoloration from copper contact. To extend the life span of the coating, do not wear your jewelry in water or very sweaty situations (showering, saunas, hot tubs, working out, etc.)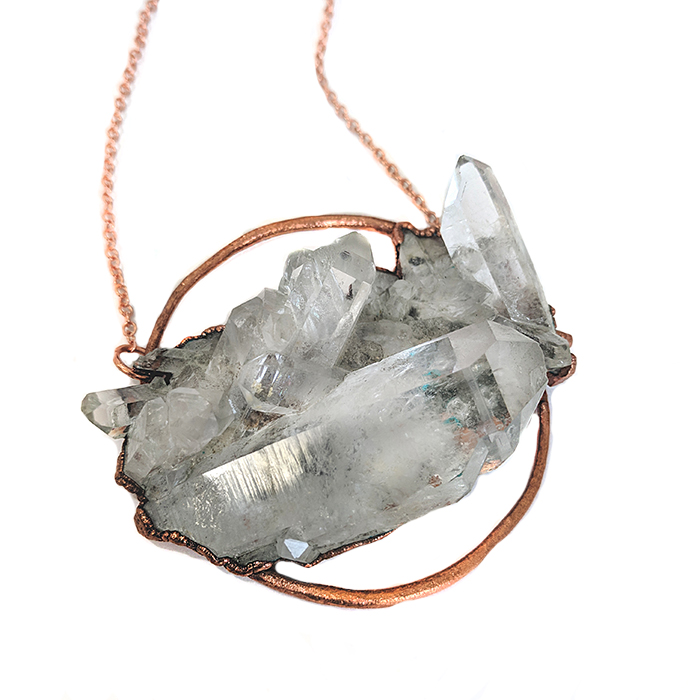 Additional Info
Amelia's houseline of jewelry and original druzy stands is heavy on the crystals, gems, and minerals with a dose of geometry and natural elements. As a life long collector Amelia always has a pocket or small tin on hand to stash the perfect shell, the best dried fern, or a really nice stone. Each piece of jewelry is one of a kind and crafted by hand. Many incorporate organic objects sealed in copper through a process called electroforming. This process is a combination of conductive metal, electricity, and time. Copper molecules slowly adhere to the chosen areas of an item and can fully encase it or form around it. This process combines science and art in way that perfectly reflects Amelia's view of the world.