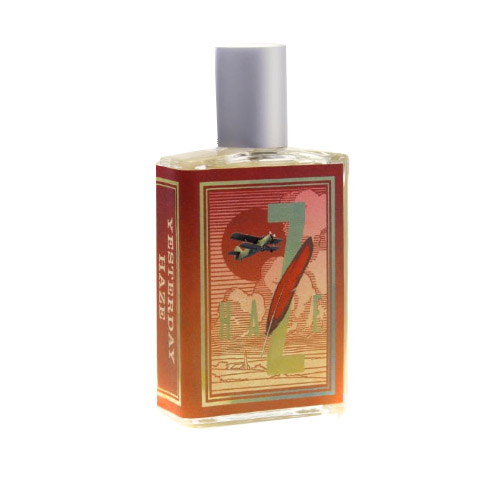 Fragrances
Yesterday Haze
Each Imaginary Authors fragrance follows a compelling storyline peppered with intriguing twists. These are scents to curl up with, to share with friends, to take with you wherever you go, and to return to again and again for a uniquely transcendent experience.
"Yesterday Haze," the subtly sinister follow-up to Lenora Blumberg's acclaimed debut "Violet Disguise," tells the story of a farmer's wife who, after maintaining a decades-long affair with a crop duster pilot, decides to come clean to her husband, who also happens to be her lover's employer. "Just as sunsets are more beautiful on hazy days," Blumberg wrote, "so, too, are the memories of yesterday." Set in California's tranquil and dusty San Joaquin Valley, the elaborate tale unfolds like a dream, delicately shifting perceptions like the colors of a dimming dusk.
When to wear: The seductive, dreamlike quality of this scent works like a magnet. Use it liberally during the day and, as it lingers into night, watch as those around you are lured into your sphere.
Notes: Fig, Iris, Cream Tonka, Tree Bark, Walnut Bitters & Orchard Dust
50 ml spray top bottle or 14 ml travel atomizer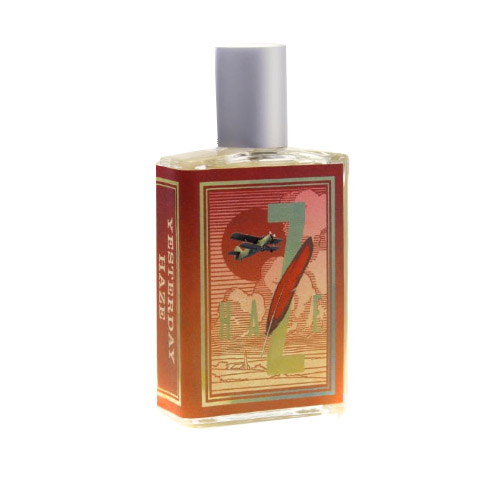 Additional Info
Imaginary Authors is born from the concept of scent as art and art as provocation. Like a good book, these scents are meant to inspire you. In these bottles are layered narratives that are sure to generate stirring conversation, fragrances that might be capable of changing the course of your own personal story. The hope is that they not only invigorate and intoxicate, but also take you to new places.