Fragrances
Falling into the Sea
Each Imaginary Authors fragrance follows a compelling storyline peppered with intriguing twists. These are scents to curl up with, to share with friends, to take with you wherever you go, and to return to again and again for a uniquely transcendent experience.
At the age of nineteen Nica Galas published her first book, the autobiographical tome Falling into the Sea which chronicled her short and torrid love affair among the hot beaches and lemon trees in the Gulf of Naples. The breathtaking story opens with Nica and her girlfriends picking bunches of jasmine flower for boys while they cliff-jumped into the sea. An innocent first kiss erupts into an ardent summer entanglement which is cut short one moonlit night when her lover leaps into the dark abyss never to surface, leaving Nica naked on the cliffs screaming his name.
WHEN TO WEAR: This scent is sunshine in a bottle. Wear on cloudy days to invoke the ardor of summer.
NOTES: Lemon, Bergamot, Grapefruit, Lychee, Tropical Flowers & Warm Sand
60 ml spray top bottle or 14 ml travel atomizer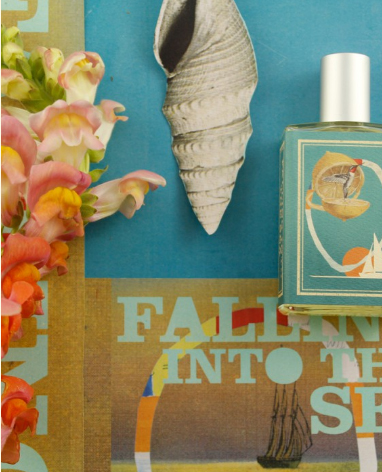 Additional Info
Imaginary Authors is born from the concept of scent as art and art as provocation. Like a good book, these scents are meant to inspire you. In these bottles are layered narratives that are sure to generate stirring conversation, fragrances that might be capable of changing the course of your own personal story. The hope is that they not only invigorate and intoxicate, but also take you to new places.