Fragrances
Cobra and the Canary
Each Imaginary Authors fragrance follows a compelling storyline peppered with intriguing twists. These are scents to curl up with, to share with friends, to take with you wherever you go, and to return to again and again for a uniquely transcendent experience.
When a tip from a clairvoyant leads 23-year old Neal Orris to a rural Connecticut barn housing his deceased father's secret obsession, a pristine 1964 Shelby Cobra Roadster, it is the getaway ticket he was desperately searching for. After liberating his best friend Ike from his dead-end job on the family farm, the two hit the open highway. Aiming for the Palm Springs race tracks, their journey is a blur of seedy motels, cool swimming pools, hot debutantes, cocktails, and cigarette smoke. Each stop finds the friends inventing new pseudonyms and personas for themselves, their innocent game hurtling into the depths of decadence and desolation.
When to wear: Hot, hazy weekdays when you can put your life on hold and enjoy a simple luxury like a fast drive in the country.
Notes: Lemon, Orris, Tobacco Flowers, Leather, Hay Fields & Asphalt
50 ml spray top bottle or 14 ml Traveler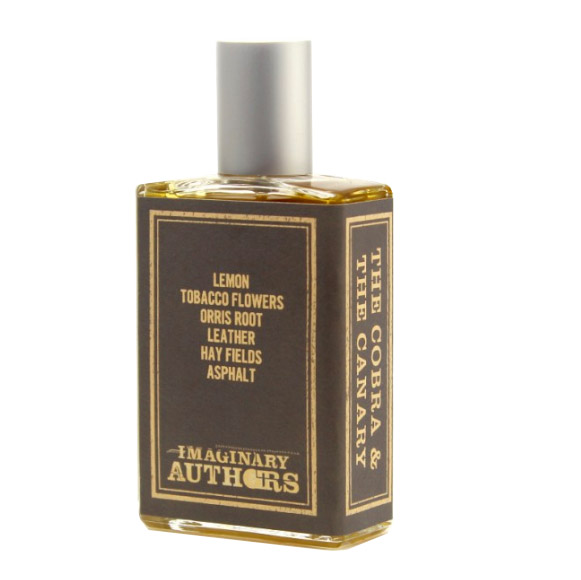 Additional Info
Imaginary Authors is born from the concept of scent as art and art as provocation. Like a good book, these scents are meant to inspire you. In these bottles are layered narratives that are sure to generate stirring conversation, fragrances that might be capable of changing the course of your own personal story. The hope is that they not only invigorate and intoxicate, but also take you to new places.