Handcrafted Earrings | Unique Studs, Drops, Hoops & More
Round Rose Gold Druzy Studs
Rose gold druzy set in a gold bezel. Druzy stones are as multifaceted as you are and are known for their ability to draw out negative energies & replace with positive vibes. Especially helpful for calming a stressed mind & body.
Gold plated posts. 3/8 inch diameter.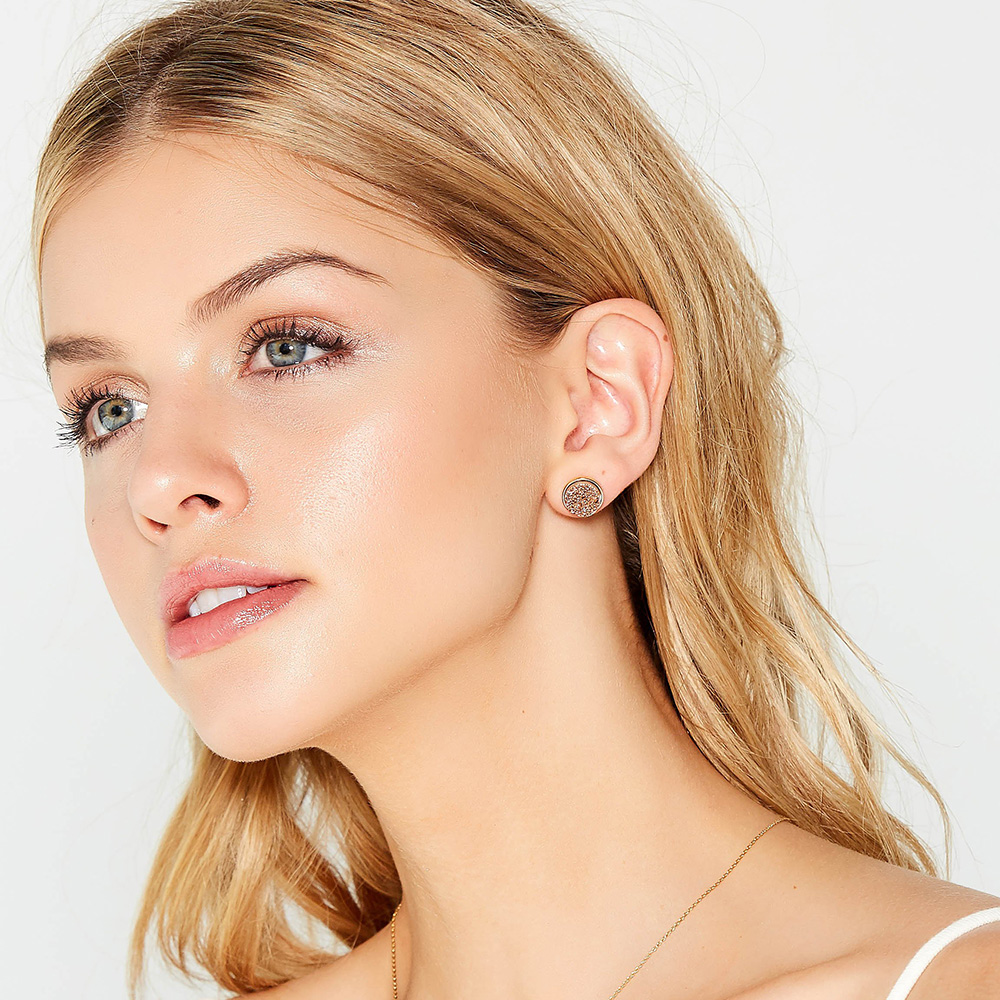 Additional Info
JaxKelly handmade jewelry exemplifies the unique qualities that bond sisters and friends. Kelly the designer's goal is to combine her appreciation for family, friends, and charity into designs that add timeless beauty to any look. She believes that joy is but a sign that creative emotion is fulfilling its purpose.