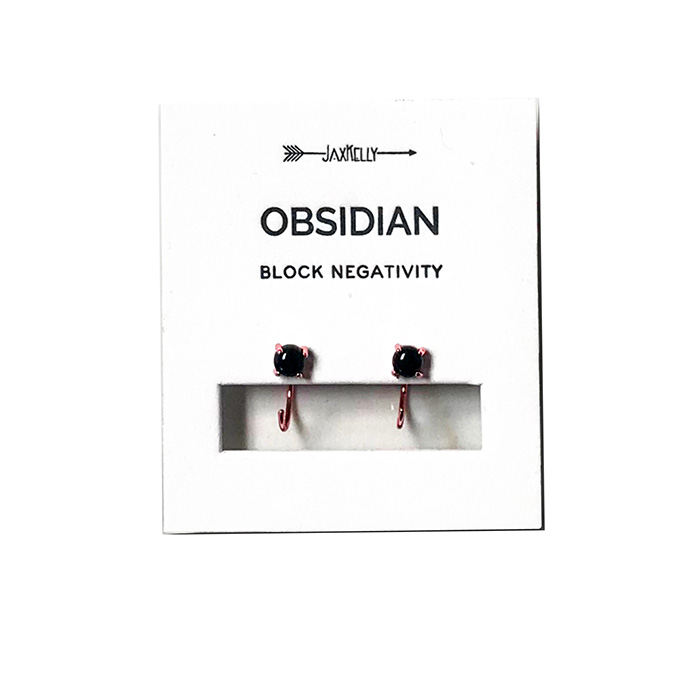 Handcrafted Earrings | Unique Studs, Drops, Hoops & More
Obsidian Comet Studs
Made to block negativity energy, these dainty Obsidian Comet Studss will stand out from the rest and are perfect for everyday wear.
Featuring a petite polished Obsidian stone with a 18K rose gold-plated sterling silver setting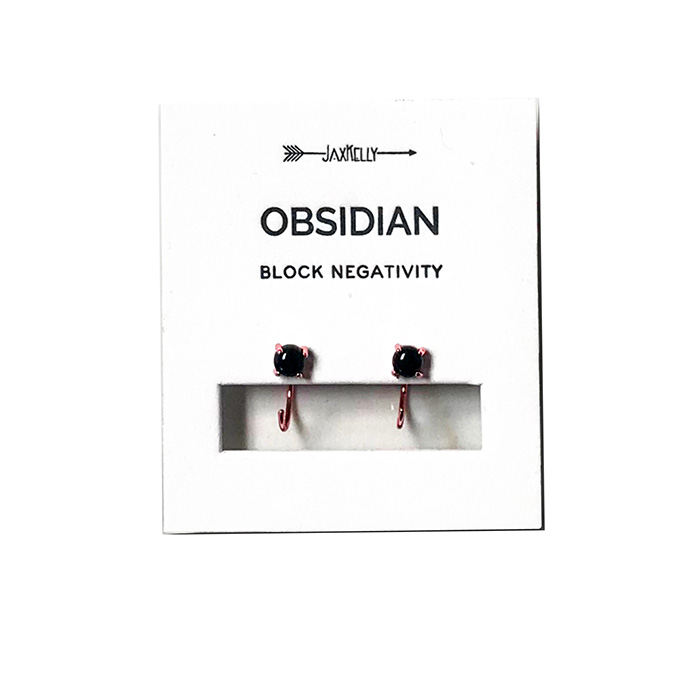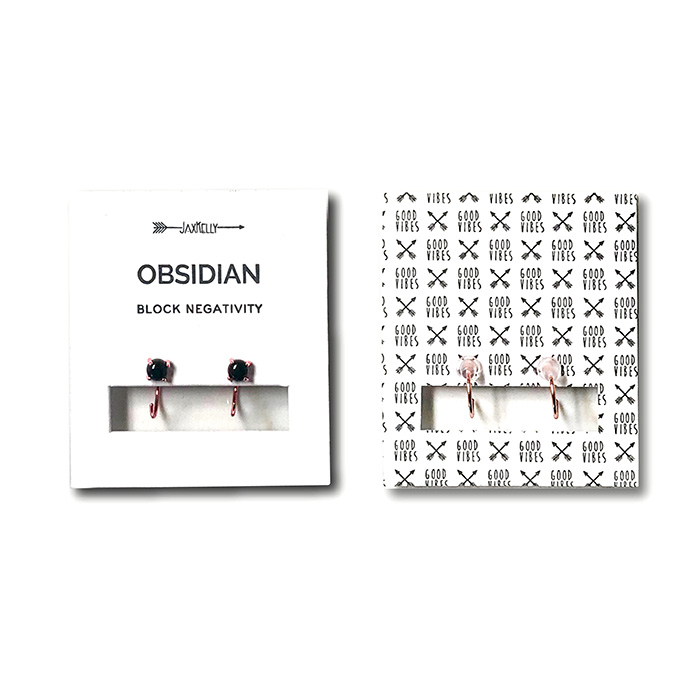 Additional Info
JaxKelly handmade jewelry exemplifies the unique qualities that bond sisters and friends. Kelly the designer's goal is to combine her appreciation for family, friends, and charity into designs that add timeless beauty to any look. She believes that joy is but a sign that creative emotion is fulfilling its purpose.