Women's Dresses | Modern and Vintage Inspired Clothing
Linen Jumpsuit in Mood Indigo
A feminine style with masculine edge, The Linen Jumpsuit is what your closet is missing. Easy and effortless, this all-in-one-wonder is made of 100% linen, dyed with extra softener for comfort and features oversized pockets. From work to play, and everything in between, The Linen Jumpsuit has you covered.
Care instructions:
Linen should be washed on the delicate or short cycle with a cold water wash and rinse. You will extend the life of the fabric if you hand-wash your linen clothing in cold water.
DO NOT DRY YOUR LINEN PIECES IN THE DRYER.
You may tumble dry on low for five minutes to help loosen the wrinkles. Immediately take your linen clothes from the dryer and hang on a hanger or lay flat to fully dry. A good tip for ironing linen clothing involves moisture or steam. Set your iron on the linen setting and iron while the garment is still damp. The heat from the iron will dry the fabric and remove wrinkles more effectively.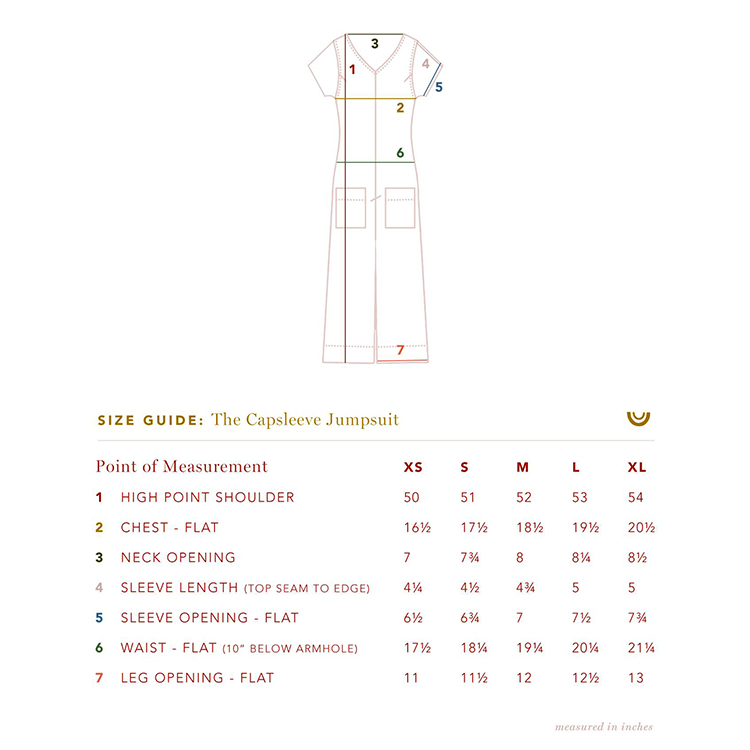 Additional Info
Created by designer Stacie Lang, Suunday is a women's clothing line that features simple, high-quality pieces that are easy to wear and easy to love.
Born and raised in sunny Arizona, Stacie contributes to the slow fashion movement with her dedication to ethically-crafted, long lasting creations. A homebody-at-heart and inspired by nature, Stacie pairs earthy colors with easy, comfortable silhouettes that can be dressed up, dressed down and loved for years.
Born from the inspiration of calm Sunday afternoons spent at home with family, exploring sun-soaked spots or brunching with friends, the Suunday collection infuses the best of Sunday into pieces perfect for everyday of the week. We partner with talented pattern makers and responsible factories, choose only the highest-quality textiles and strive for the perfect fit with each garment.
We are passionate about simple, uncomplicated designs that make you feel your best while doing what you love. In earnest - we created a small, but thoughtful, collection of timeless and versatile pieces.