Women's Dresses | Modern and Vintage Inspired Clothing
Backyard Linen Jumpsuit
Gathered pants and a snap up bodice give the Backyard Jumpsuit all the comfort you could want with the simplicity of a one piece! Side seam pockets add shape and function. Slightly cropped length. Wear the snaps in the front or the back.
Made of 100% Linen.
May be hand-washed or machine washed on a gentle cycle with cold water to increase the dye and fabric longevity. Laying flat or hanging to dry is best, but machine drying is possible. As with all natural fibers, shrinking may occur, although all of our fabrics are pre washed to avoid shrinkage.
GARMENT MEASUREMENTS (inches)
XSmall: Bust 35 / Hip 50 / Inseam 16.5
Small: Bust 37 / Hip 52 / Inseam 16.5
Medium: Bust 39 / Hip 54 / Inseam 16.5
Large: Bust 42 / Hip 57 / Inseam 16.5
XLarge: Bust 45 / Hip 60 / Inseam 16.5
XXLarge: Bust 48 / Hip 63 / Inseam 16.5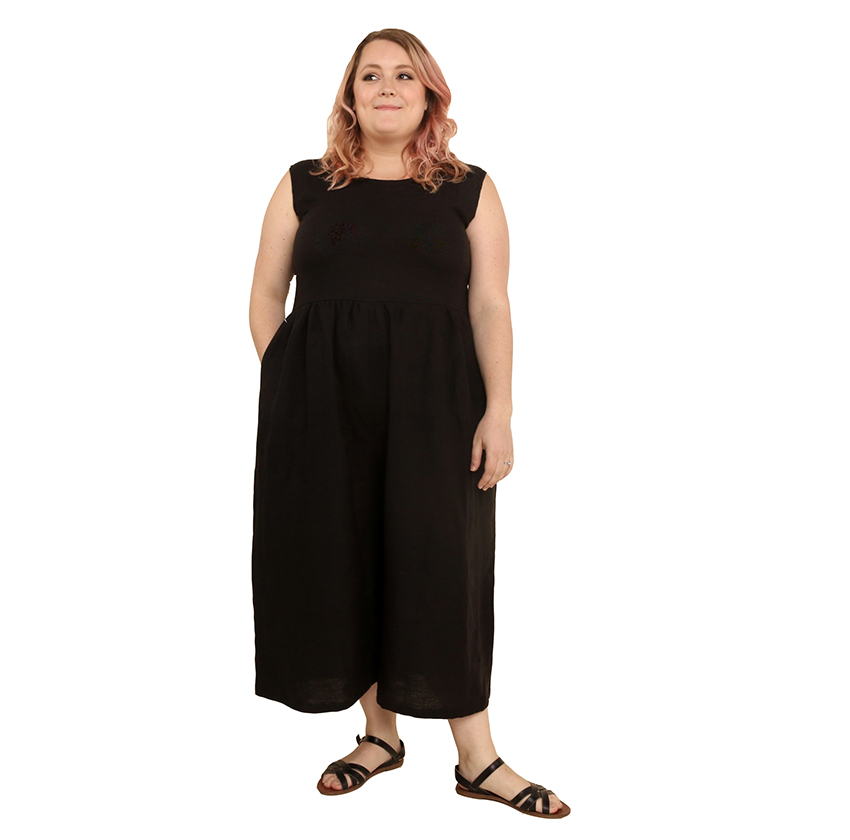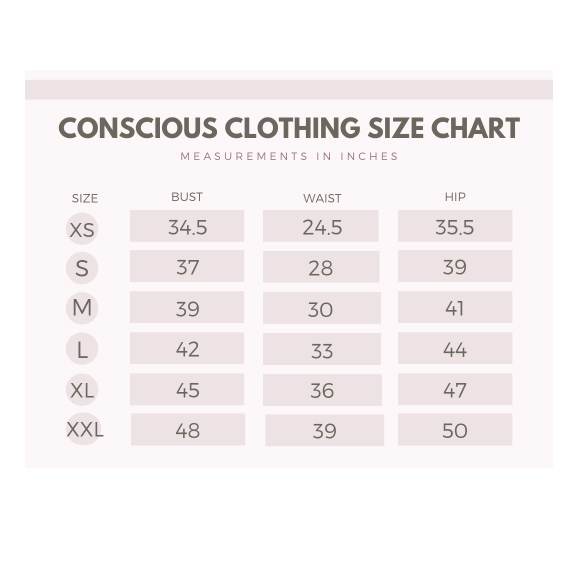 Additional Info
Sustainability and family values are the reasons why Conscious Clothing exists.
Over 15 years ago, owner and designer, Rose Phillips, noticed a void in the market and began sewing organic cloth diapers, diaper covers and clothes for her three young kids. She sold her creations in local West Michigan markets and moms quickly began inquiring about Conscious Clothing adding women's apparel to the assortment. Rose again followed market demand and launched her Etsy shop in 2006. Together with her husband, Doug Phillips, they have grown the company in to a thriving small business.

Today, Conscious Clothing designs and makes women's apparel and accessories, using only ethically sourced, sustainable materials. Production, shipping and storage warehouse are all in their studio in Belmont, Michigan. Sustainability and family remain their cornerstone values.