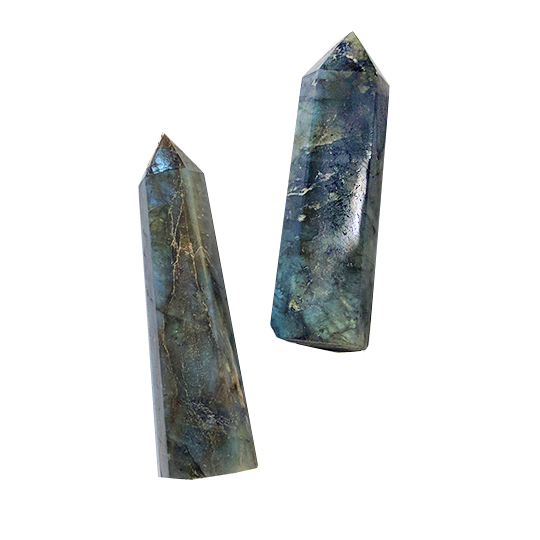 Crystals & Minerals | Healing Crystals Mineral Specimens
Labradorite Point
As one of the most versatile energy tools, a crystal point is ideal for when you need to direct energy and stay on point with your intentions. Labradorite is said to be the stone of travelers and transformation. This stone may be useful for breaking old patterns, finding joy in times of change, and encouraging adventure & self discovery.
Meditate. Manifest. Repeat.
Place this crystal point in your home, activate a crystal grid to manifest wealth and abundance, or gift joyful energy to a friend.
All crystals are unique and differentiate in shape, size, and clarity. Approximately 3.5 inches.
Origin: Brazil