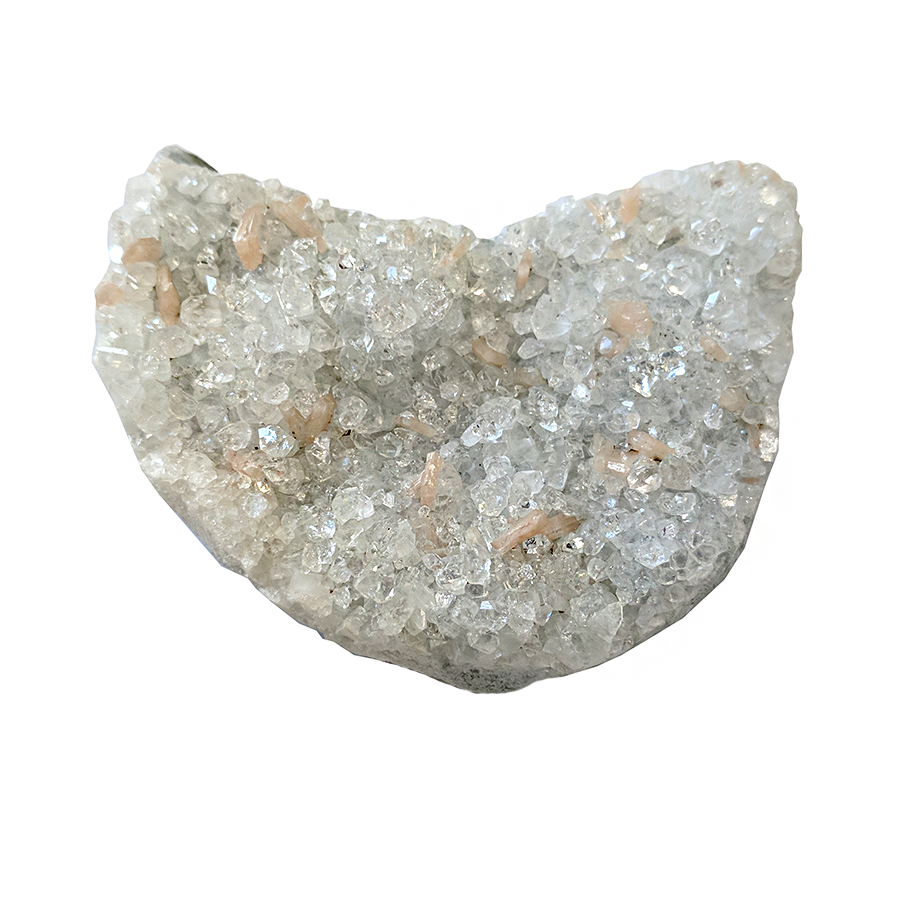 Crystals & Minerals | Healing Crystals Mineral Specimens
Bright Apophyllite & Stilbite Cluster
A bright cluster of clear apophyllite crystals with pink stilbite peppered throughout. A beautiful decorative specimen for your collection!
Apophyllite is said to promote higher consciousness, spiritual communication, and meditation.
Stilbite is said to aid in creativity, free thinking, and intuitive thoughts. It may promote a soft, calming love energy and encourage dreams and sleep.
3.5 inches at widest point.