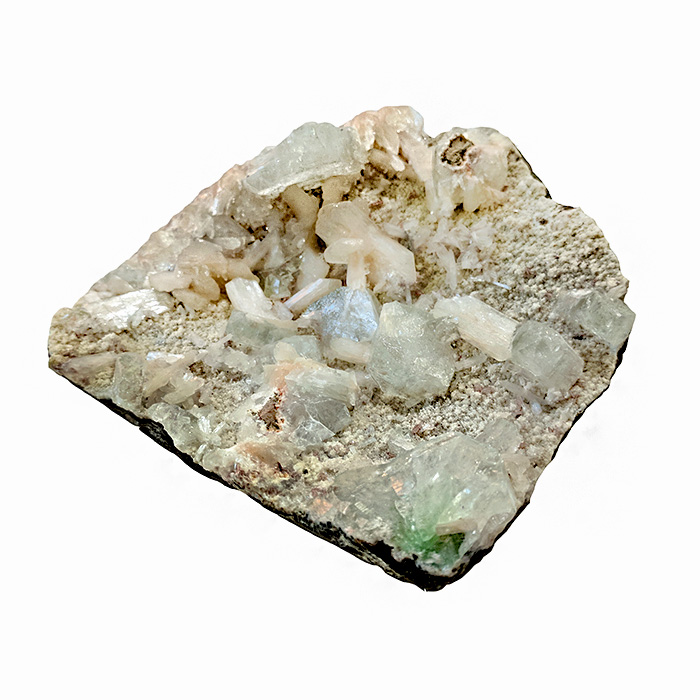 Crystals & Minerals | Healing Crystals Mineral Specimens
Apophyllite and Stilbite
Clear apophyllite and pale pink stilbite crystals nestled in their natural formation (also known as "in matrix") make this a striking and interesting piece. The shining facets of the crystals contrast well against the rough texture of the surrounding stone. The back is smooth, cut stone.
Approximately 4 inches wide.
Metaphysically, Apophyllite is said to promote higher consciousness, spiritual communication, meditation and clearing, while promoting hope for the future. It may be good to calm an anxious mind, refocus wandering thoughts, and to release negative emotions and stimulate introspection.
Stilbite is said to aid in creativity, free thinking, and intuitive thoughts. It may promote a soft, calming love energy and encourage dreams and sleep.