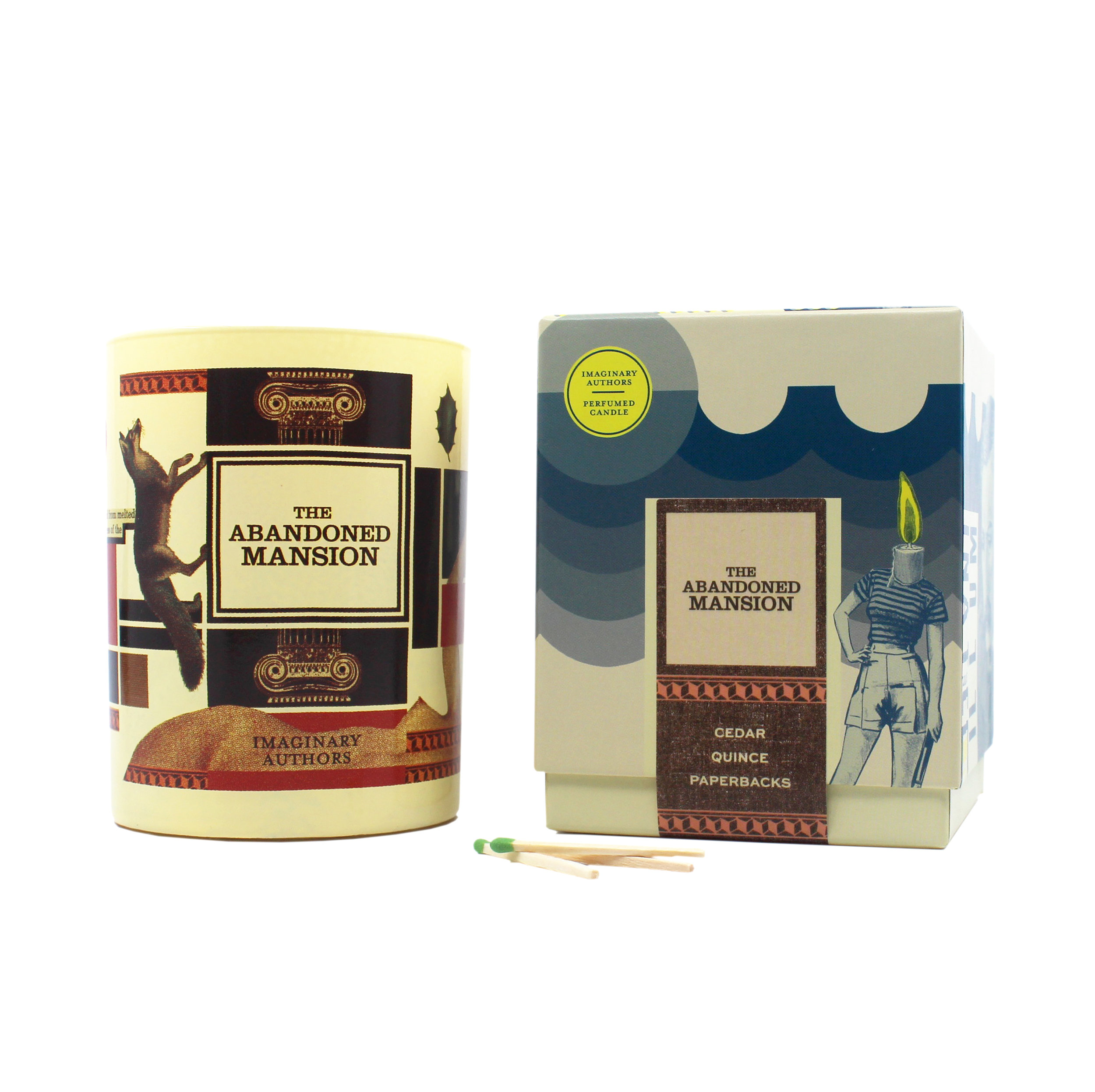 Candles Home Decor |Soy Wax Candles Handmade Housewares
The Abandoned Mansion Perfumed Candle
Imaginary Authors is known for their complex, enthralling fragrances - each fragrance follows a compelling storyline peppered with intriguing twists. Two new fragrances are now available in long burning soy candles.
Aimless twenty-somethings Calvin and Millie didn't mean to drop off the face of the earth but when they stumbled onto an abandoned mansion while hiking in the Adirondacks, that's just what they did. Lounging in the autumn light and lost among the stacks of paperbacks they decided to weather the winter in their found fortress. Spring brought hordes of wildlife, both indoors and out, but no sign of other humans (other than the one growing in Millie's belly). It would be another four years before the burgeoning family would be forced out of their assumed home but they don't plan to leave without putting up a fight.
NOTES: Cedar, Quince & Paperbacks
"I found the gray fox curled at the base of the wood stove in the library this morning, a copy of This Side of Paradise beneath her head as a pillow. I've decided to call her Zelda."
WHEN TO BURN: Lose yourself in this candle's dim, woody vapors. Then kick your boots off and make yourself at home. This is where you live now.
Large 11oz soy blend with cotton wicks and a 55 hour burn time.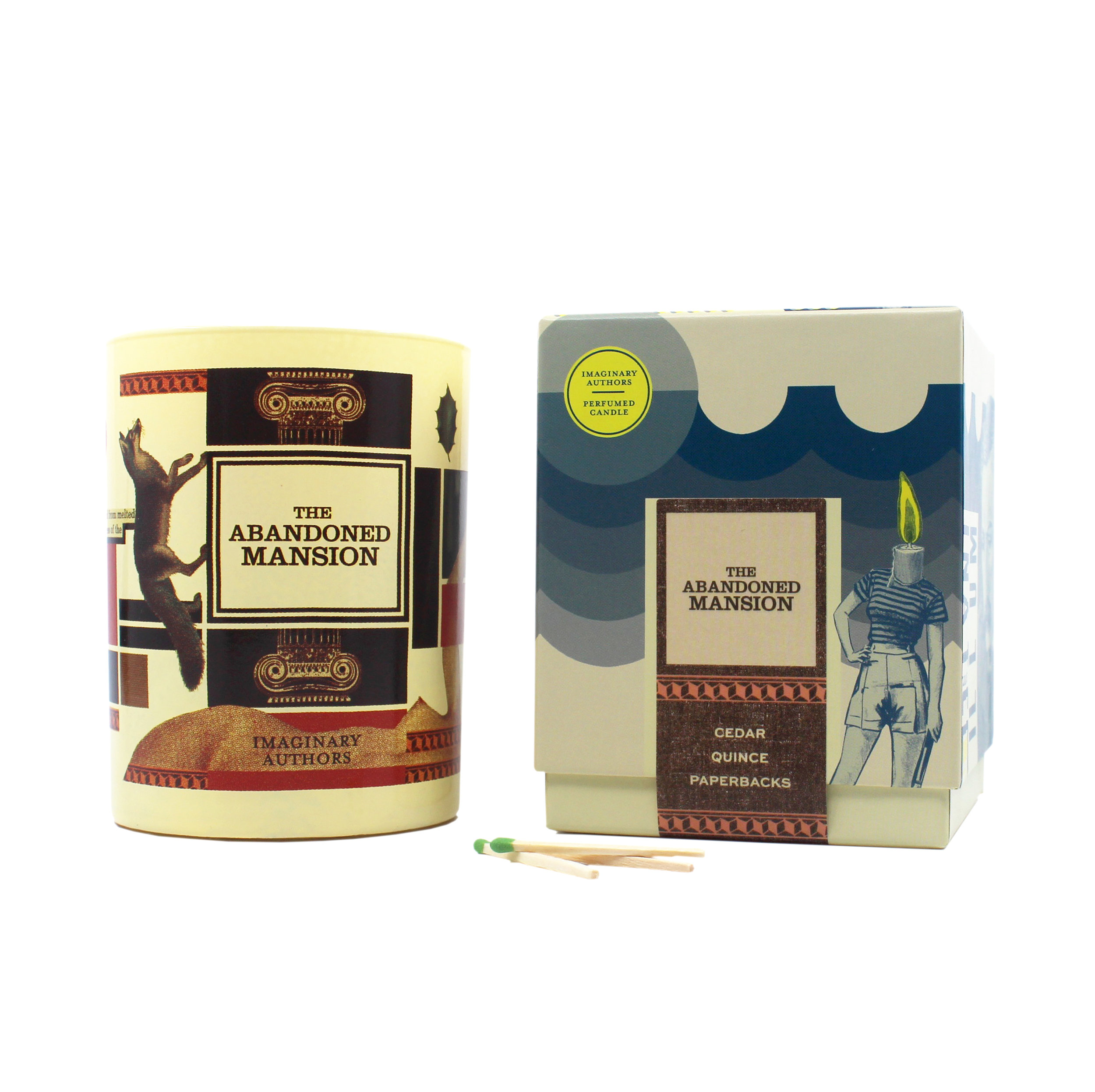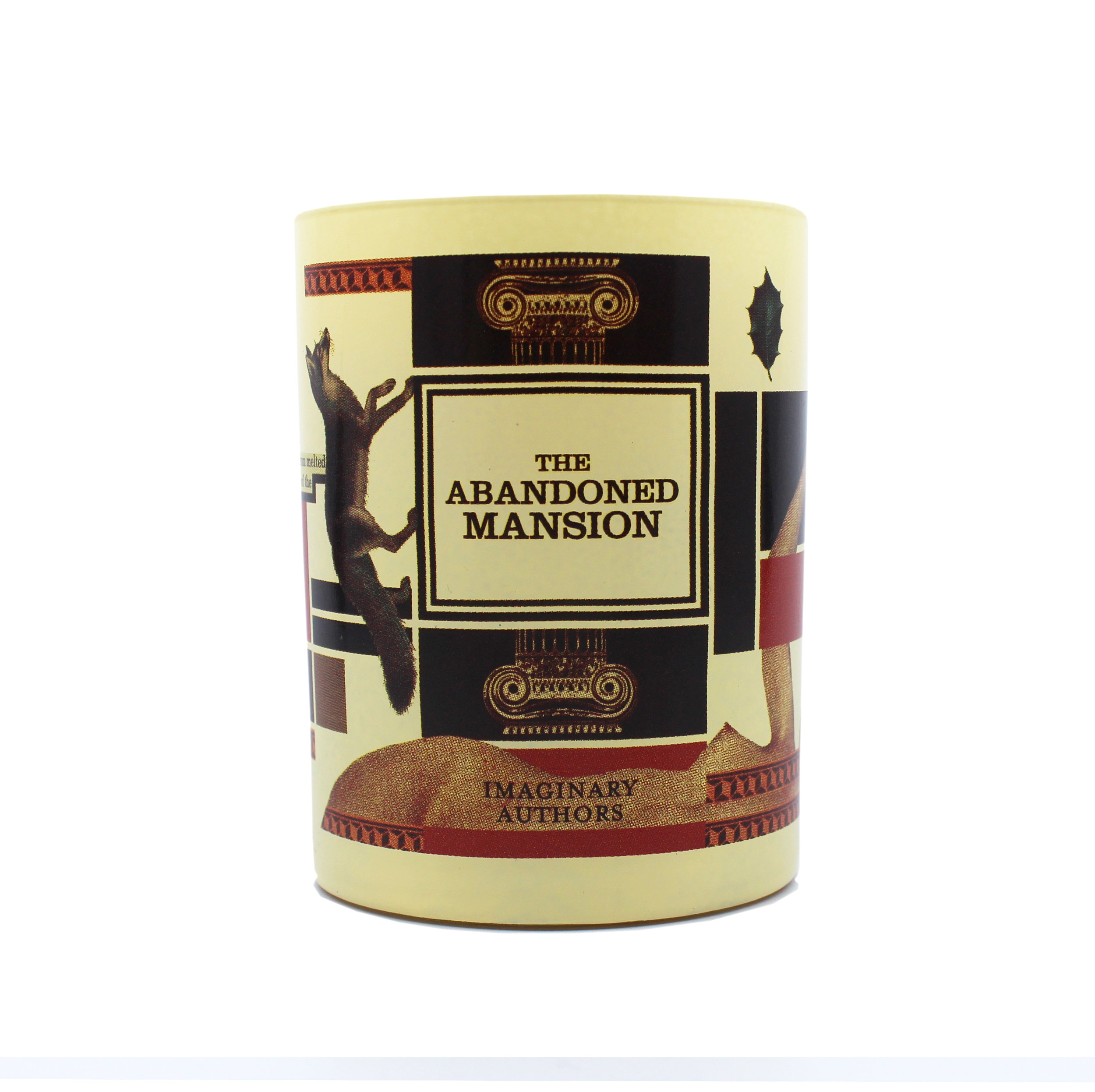 Additional Info
Imaginary Authors is born from the concept of scent as art and art as provocation. Like a good book, these scents are meant to inspire you. In these bottles are layered narratives that are sure to generate stirring conversation, fragrances that might be capable of changing the course of your own personal story. The hope is that they not only invigorate and intoxicate, but also take you to new places.