Candles Home Decor |Soy Wax Candles Handmade Housewares
sale
Crystal Jewelry Tray
We're a fan of crystals and can never pass by a shiny object, so this mineral specimen shaped ring tray is right up our alley! Made of wood with nine compartments to hold your rings, earrings and other trinkets.
Measures approximately 9.5 inches long by 6.5 inches tall and half an inch tall with a depth of 1/4 inch on the compartments. This is a shallow tray, meant mostly for rings or small items.
Laser etched wood with crystal outlines engraved inside the compartments.
Stained in a dark walnut color (wood).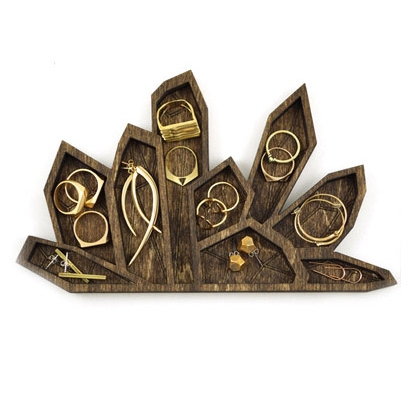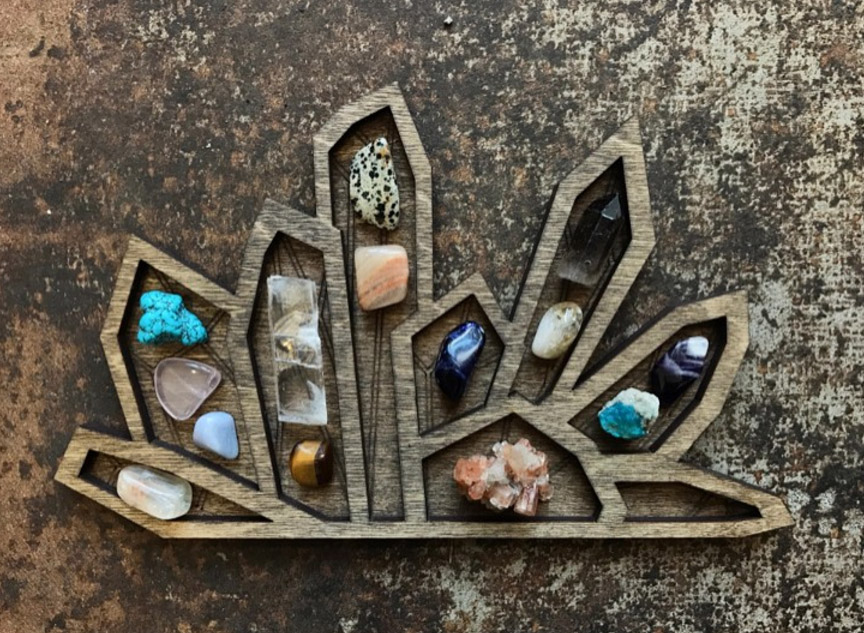 Additional Info
Mineral and Matter is about bringing a bit of the traditional into our homes with a modern touch. The mix of a strong, masculine piece with a soft, feminine color palette adds beauty to an object that merits an extra glance. Handmade pieces are the ones that have more meaning, offer a feeling of connection, give pause for thought and reflect one-of-a-kind style.