Candles Home Decor |Soy Wax Candles Handmade Housewares
Citrine Crystal Candle - Success
Citrine Quartz is the Success Stone. Burn your candle to retrieve your crystal to manifest success in all areas of life with its bright energies. Place your Citrine Quartz Crystal in your purse, on a shelf, or in your garden to promote generosity so that the prosperity and success is shared.
An exotic scent of tangy grapefruit + hints of sweet peach.

4oz or 8 oz Jar
Silver Lid
25hr Burn Time
100% American Farmed Soy wax
Natural Essential + Fragrance oil blend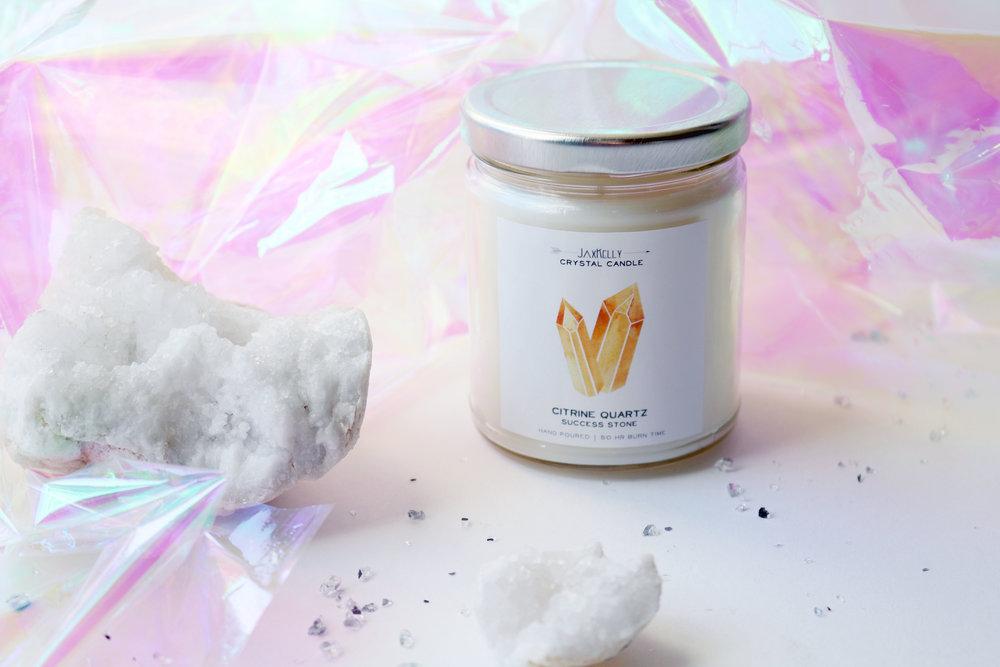 Additional Info
JaxKelly has been making crystal candles and unique stone jewelry for years. Her belief in small communities and support has only increased since she began her line. A portion of all profits are reinvested in her community. Made by hand with conscientious materials, you can always feel good about bringing JaxKelly into your life.