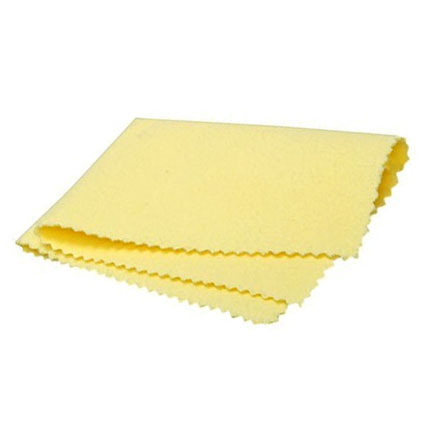 Accessories for Women | Handmade Hair Pins, Forks, and Accessories
Jewelry Cleaning Cloth
This is our favorite jewelry cleaning cloth ever, the Sunshine Cloth! With a special micro-abrasive treatment this cloth safely cleans, removes tarnish and polishes gold, silver, brass, copper and other metals (and glass, mirrors, wood and more!)
Available in two sizes: Standard (7-1/2" x 5") and Mini (1.5" x 2")
Comes in a resealable zip top plastic bag.
The Mini size is perfect for travel and tucks easily into your bag for any on-the-spot shine needs. The Standard is a great size to keep on hand at home for whenever you notice you could use a little more shine again!